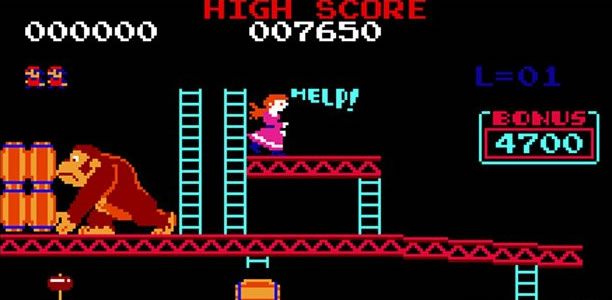 Who Programmed Donkey Kong?
Hello and welcome to The Gaming Historian!
Today I'm talking about Donkey Kong (again). What can I say? The history behind this game is so significant that the stories could be made into a movie. I've done a lot of research on the Universal vs. Nintendo Case (which dealt with a copyright on King Kong), so this encouraged me to look into other court cases involving Nintendo. Little did I know that Donkey Kong was involved in another legal battle, and this one was probably even worse.
I think it is fair to say that without Donkey Kong, it is highly possible Nintendo of America would not exist. After the disappointment of Radar Scope in North America, Donkey Kong was shipped stateside and became a huge success. But what if I were to tell you that Nintendo didn't program Radar Scope or Donkey Kong?
Enter Ikegami Tsushinki, a Japanese manufacturer of broadcast equipment. The company was founded in 1946 and is still in business today. However, according to several sources, Ikegami Tsushinki helped design and program arcade games in the early 80's as a subcontractor. Some notable games include Zaxxon and Congo Bongo.
When Nintendo needed a new game to revitalize their North American branch, they had Shigeru Miyamoto design Donkey Kong, while Ikegami Tsushinki programmed the game and developed the boards. Here is where it gets interesting: Some sources say a contract was signed in April of 1981. However, others say it was strictly a verbal agreement since the two companies could not agree on a manufacturing price for the cabinet. Donkey Kong was released in July of 1981.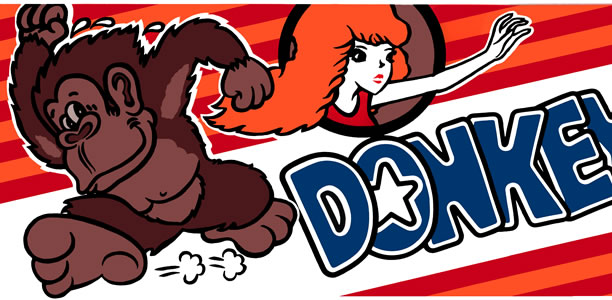 All was well until the next year. In December of 1982, a court judgement claimed that programming code was considered copyrightable written work (due to a case involving Space Invaders Part II). After learning of this, Ikegami Tsushinki sued Nintendo, claiming they owned the rights to Donkey Kong. Nintendo's argument was that Ikegami Tsushinki was subcontracted, they paid their agreed amount, and that was the end. Ikegami Tsushinki also argued that Donkey Kong Junior (the first game developed completely by Nintendo) was based on their code, which violated their copyright. No longer needing Ikegami Tsuhinki's services, Nintendo had another company reverse-engineer Donkey Kong so they could develop Donkey Kong Junior in-house.
In 1983, Ikegami Tsushinki officially sued Nintendo for ¥580,000,000 million (about $7,304,810 million today). The case went on until 1990, when the case was settled out of court for an unknown amount. It was officially ruled that Nintendo did not own the copyright to the code.
This case is a very mysterious one, but it actually answers a lot of questions. Ever wonder why the arcade version of Donkey Kong has never been re-released? It always seems to be the NES version of the game. This court case explains why.
Want more proof? If you dig deep into the Japanese ROM of Donkey Kong, you will find this text.
CONGRATULATION !IF YOU ANALYSE DIFFICULT THIS PROGRAM,WE WOULD TEACH YOU.*****TEL.TOKYO-JAPAN 044(244)2151 EXTENTION 304 SYSTEM DESIGN IKEGAMI CO. LIM.
Also, if you look at the tilesets in the game, you will find Ikegami Tsushinki's logo. 

Hopefully you learned something today about the dark, greedy, and corrupted world of game development. Take care!
Further Reading
1) http://jotaroraido.wordpress.com/2011/01/11/the-battle-of-donkey-kong/
2) http://gdri.smspower.org/wiki/index.php/Company:Ikegami_Tsushinki
3) http://web.archive.org/web/20050212192733/http://www.video-fenky.com/archives/000036.html
4) https://groups.google.com/forum/?fromgroups#!topic/rec.games.video.arcade.collecting/TKhnM8Pwjqg
Update: I've been informed by several people that the Donkey Kong arcade game is playable in Donkey Kong 64. It wasn't an official re-release of the game, so Nintendo might have been able to get away with it. Thanks!