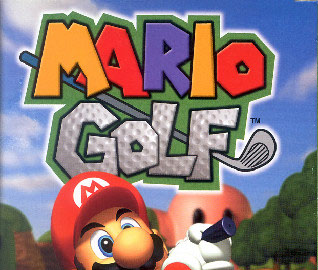 Mario Golf
We all know by now that golf games are a dime a dozen, but this week on the Nintendo eShop sees the release of Camelot software's Mario Golf for the Game Boy Color. Is this unique sports/RPG hybrid worth your time this week? Check after the jump to find out.
Developer: Camelot
Publisher: Nintendo
Original Release Date: October 1999
Price: $4.99 (eShop)
Mario Golf is the story of [ [PLAYER_FIRSTNAME]], a young golfer belonging to the Marion Club. You must golf your way through multiple tournaments to be the best that no one ever was.
…Okay, so it's a little light on story, but what are you really expecting for an RPG revolving around golf?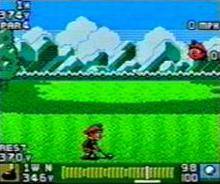 The fun comes from growing your character with the experience you gain as the game goes on. I'll be honest, you start out as a total hack, but as you win tournaments and play exhibitions, your character will slowly work his way up the ladder to become the greatest golfer OF ALL TIME. Yes, better than Tiger and Mario combined.
Considering the platform that this game was released on, it's fair to say that this game is pretty lovely to look at. I would put it on par with the second generation of Pokemon games, if not a little nicer thanks to colours not being
terribly washed out. The sound department itself isn't too shabby either: the soundtrack is original, and pretty catchy to boot (The opening theme is currently stuck in my head as I'm writing this out). Your ball will make different sounds depending where it drops as well, be it rustling through the trees (I'm not good at golf, okay?), or on the fairway. A pretty nice addition if you ask me.
Verdict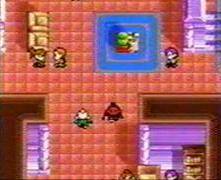 "Is it worth my money?" Let's put it this way, If Camelot games are your cup of tea (Golden Sun series), you'll find much of the same charm put into this game. If you are a casual fan of golf, you'll enjoy this game. If you really just change up your standard "Hero saves princess/world" tropes in whatever RPG you're playing at the moment, guess what: you'll probably enjoy this game.
Honestly though, it comes down to your time to enjoyment ratio. My playthrough took me a solid 10 hours of gametime to run through the game and get out what I wanted, I can guarantee you, this is maybe the most fun you'll have with a non-simulation golf game this year.
Buy it