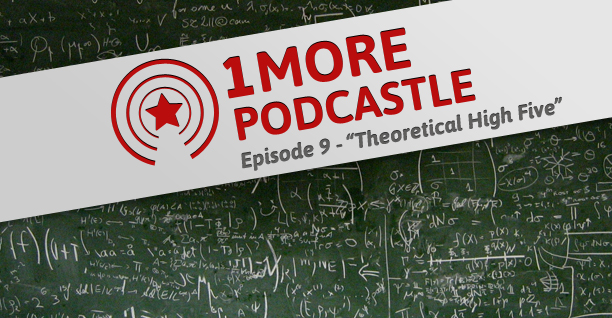 009 – Theoretical High-Five
We've done it. We have successfully tunnelled a high five (theoretically) through the Internet. That's the good news. The bad news is that both Erics are going to be a little less handy around the site.
Because their hands were destroyed.
In the tunnelling.
Podcast!
Our Intro and Outro music is by Ben Landis off his album Adventures in Pixels – "Credits Music for an 8 Bit RPG" (Twitter @thebenlandis)
The musical Interlude was Super Metroid vs Masikus by Masikus
14:45 – Retro Discussion Question "What should we do with this podcast email address?" podcast@1morecastle.com
19:26 – Super Metroid vs Masikus "Lower Brinstar" by Masikus
22:06 – Retrooooo Showdownnnnnn!
23:19 – Bailey's Pick – Monopoly (multiple platforms)
25:07 – Hunter's Pick – Trip World (Gameboy)
26:15 – Jason's Pick – Catacombs 3D (PC/DOS)
27:06 – Let the showdown…… BEGIN!
44:56 – Cast your vote!