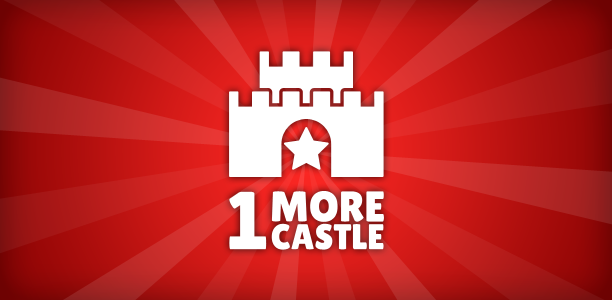 Editor's Choice 2012: Favorite Features Per Contributor
As content creators begin publishing their year-in-review posts across the web, I wanted to look back on the body of work 1 More Castle has established so far as well, from our wonderful team of talented contributors. As their Editor-In-Chief, I am immensely proud of the quality and variety of features that we have achieved.
We have broken exclusive stories, gotten involved in some healthy controversy, raised conversation, founded a new gaming a holiday event, had contributors get noticed by sites like Kotaku and 1UP, experimented, interacted, and enjoyed. When I think back, in some ways, it is hard to believe that we have only been around for about 6 months. I am so excited to run headlong into 2013; but, before we close the chapter on 2012 completely, I would love to just have some fun revealing my personal picks for my favorite contributions from each of our core contributors, in no particular order.

Atari Poop: Asteroids, by Pierre Goguen
A little backstory: This was Pierre's first column in his weekly ode to the Atari 2600 library of cartridges. When we launched, in fact, his was among the first few items we ever had on the site. After all the hype and publicity I had tried to drum up for 1MC, here we were, going public, and one of our premiere works was a sharp satire that compared the challenge of Asteroids to the struggles of a typical teenager, going so far as to call the game "the world's most advanced teenage simulator." I actually had retro gamers privately complain to me that they expected more from the new site, that they wanted "real" information on retro games. Hopefully they were not turned off from the site completely, as I believe we have had some remarkable "real" material too; but, for those with a sophisticated sense of humor, Pierre's first entry is still a great example of his wit and style.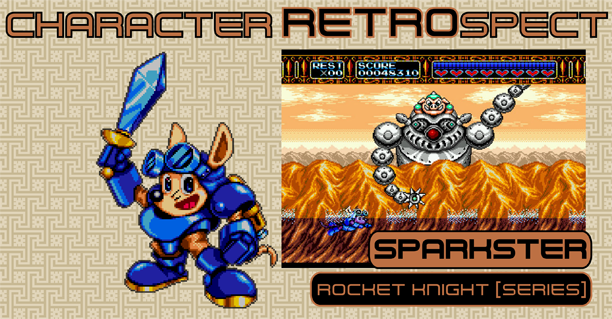 Character RETROspect: Sparkster, by Eric Congdon
Eric's Character RETROspect series does a great job of presenting background information on characters while still providing intriguing and sometimes-humorous insights. His take on Sparkster is not only a fitting introduction for gamers who may be unaware of the marvelous marsupial, but also features such word usage as "phalangeridae" to accompany an impeccably organized presentation. Seriously, that side-by-side possum comparison is fantastic.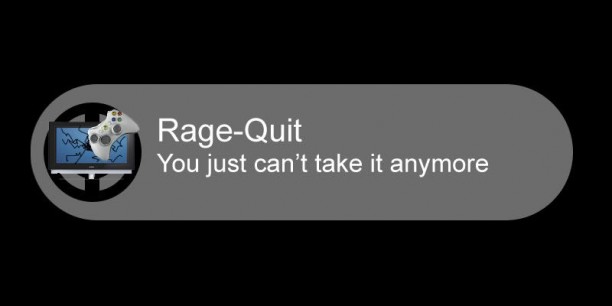 Ragequitters don't know how good they have it, by Patrick Scott Patterson
Scott is always eager to bridge the gap between modern gamers and retro gamers toward unity, but he is always quick to be the voice that points out pettiness on either side. In a missive concerning the apparent absence of honor on the scene, Scott called out the quitters and, while the article itself received several comments, the hornet's nest was stirred up even more on the N4G page for it. This opinion piece still serves as a great example of Scott's tone and interests.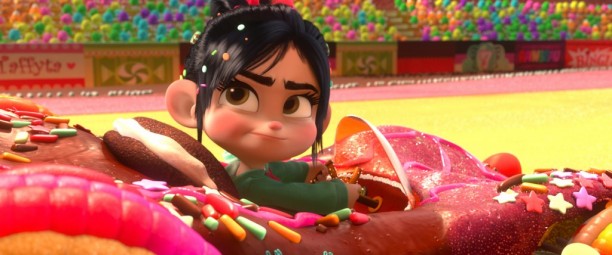 A Girl Called Glitch: A Study Of Glitch-Produced Characters, by Johnny de Alba
Johnny brings a unique perspective to 1MC, as he regularly covers homebrew games, including his own struggles with the NES and its rigorous programming demands. In the wake of the release of the blockbuster film Wreck-It Ralph, he was among our contributors who were inspired to write something related; in Johnny's case, an examination of several characters throughout gaming history produced purely by glitches, much like one of the characters in the movie. It is a great idea, and still stands as a solid effort. You may have known about MissingNo, but how about the Legend of Blue Knuckles?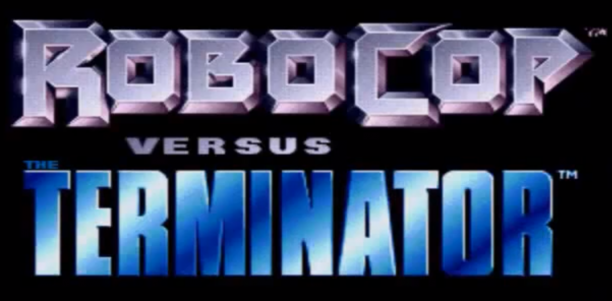 The Retro Critic: ROBOCOP VS THE TERMINATOR, by Adam Ezagouri
Adam, a.k.a. The Retro Critic, has a distinctive way of standing out from the usual retro game reviews. His critiques are stuffed full of big images and irreverent humor, resulting in a recurring role that almost feels like a comic book. I admit, I think I have a soft spot for The Retro Critic because I frequently seem to agree with his assessments (for example, that The Three Stooges on NES is a terrible game), and his review of RoboCop Vs The Terminator is a case where I had honestly forgotten about the game, a rental I had greatly enjoyed as a kid, until he brought it up again.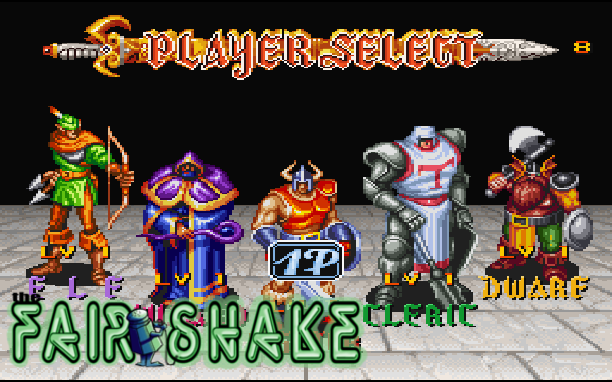 The Fair Shake: The King of Dragons (SNES), by Paul Potvin
Paul has a knack for bringing obscure old video games to light, and it is this tremendous hook that lends the appeal of The Fair Shake. However, in his labors to find and try such titles, he does not always pick a gem. But such was not the case with The King of Dragons, which raised a few eyebrows as a game that many have likely never heard of, yet is described in such a way to make readers think "Wow, I seriously want to play this now!" I admit, I have not played it yet myself, but I definitely have an interest.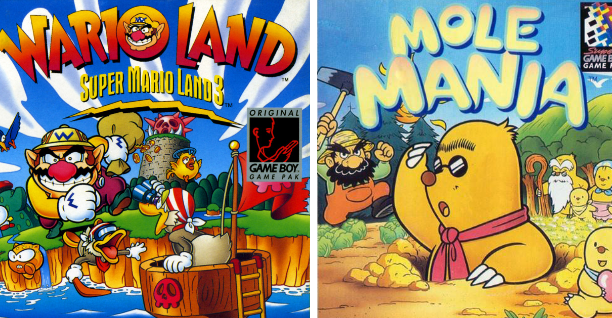 Re-Release Review – Wario Land: Super Mario Land 3 / Mole Mania, by Alex Theriault
Alex is our resident re-release reviewer, specializing in the eShop titles released on 3DS. Depending on Nintendo's tendencies, sometimes we have a dry spell; but other times, Alex has pulled double duty, as he deftly managed with two classic Game Boy games. Approaching a re-release with fresh eyes is a quirky task, but he handles it with aplomb, providing breezy commentary alongside review scores and images sure to bring some warm, fuzzy nostalgia back for some readers. This certainly happened to me, as I recalled the oddity of Wario Land.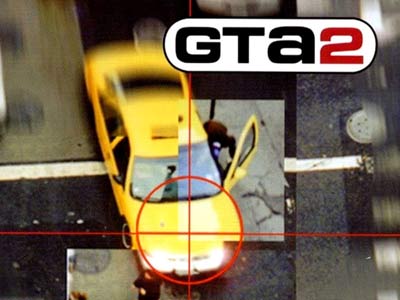 Grand Theft Auto 2, by Jason Lamb
Jason has an impressive range, managing to effortlessly flit between the serious and the silly, from interviews to instructions. He also has a keen feel for franchises that many are familiar with, but perhaps have older entries that deserve another day in the sun. As our resident PC gaming specialist, he is constantly highlighting classic games from yesteryear, whether from popular franchises or those games that some of us have simply forgotten about over time. In reviewing GTA2, he shows an ability to combine a past-mindful perspective with current-day sensibility that also makes him a formidable podcast co-host.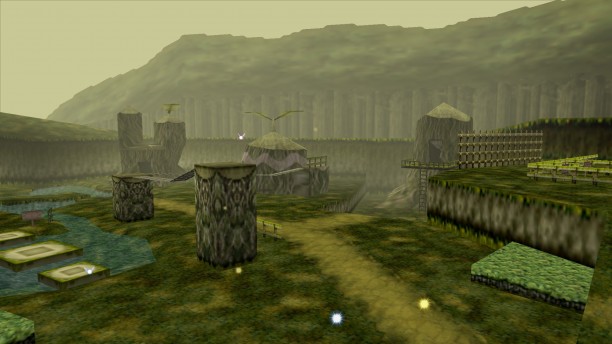 Honorable Mentions
Did you know that my co-founder Andrew Carreiro, Technical Editor for 1MoreCastle.com, has only contributed one feature to the site? Did you know that it is wonderful? Long-time 1MC fans may feel that this list has been a little short on contributors, and there are two primary reasons for that: First of all, in our short history, we have already had to say farewell to an author or two, such as The Gaming Historian, Norman Caruso, who used to contribute great work like revealing the Atari 2600's downloadable-games functionality before heading to bigger responsibilities at Retroware.tv. Also, some of our newcomers simply do not yet have a body of work that I felt comfortable choosing a favorite from, as in the case of our bi-weekly N64 Connoisseur and RetroHate columns, or Chris Carter's great monthly submissions in MapQuest, not to mention Matt Bird's Pixelstalgia weekly webcomic, of which I am privy to know that there is some absolutely hilarious material in store for us on. Then there is our YouTube channel, which might be the best-kept secret on the Internet.
Also, if I can end on one encouraging note, it is this: While I hope that people are able to find a column or two they can claim as their favorites on the site, and loyally follow every week, and comment on, and generally be fond of, I also hope you pay attention when our writers break from their usual format. Some of our greatest stuff has resulted from Johnny going on a crazy, controversial dive into investigative journalism, or when Pierre presented a more personal top 10 list about having a kid, or when Paul submitted a spectacular, awesome, yet sadly oft' overlooked Top 10 Overlooked Movie Licenses  listing, complete with funny fake box art.
I have had a blast serving as EIC for this site, and am committed to only increasing the length, breadth, and depth of our high-quality retro gaming features. My hope is that you found something here that you liked in 2012 — and that you will like what we have to offer in 2013 even more. See ya then.