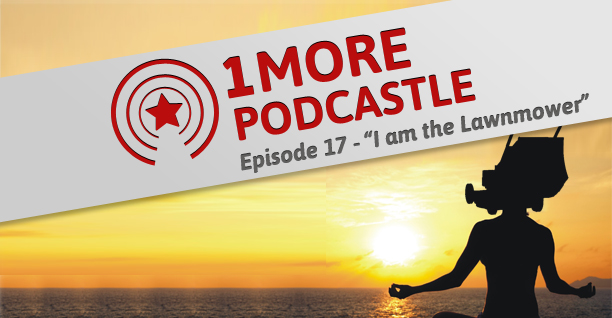 017 – I am the Lawnmower
Take a slow, deep breath. Find your centre. Imagine your future. Zen your meditation. Now, turn to your left, exhale, and spit out mulched grass. This is the first step on your spirit journey. The second step is listening to the podcast past the break. Also, emailing us is good for your karma.
Our Intro and Outro music is by Ben Landis off his album Adventures in Pixels – "Credits Music for an 8 Bit RPG" (Twitter @thebenlandis)
The musical Interlude was Laura by Spruke – "Sonic"
10:32 – Retro discussion question from a listener email! "What will you do if you both bring the same game to the showdown?
18:18 – Laura by Spruke – "Sonic"
21:14 – Retro showdown!!! Oh, yeah
23:58 – Bailey's Pick "Pac-Man" (Atari 2600)
24:58 – Hunter's Pick "Master of Darkness" (Sega Master System)
23:49 – Jason's Pick "Advanced Lawnmower Simulator" (ZX Spectrum)
26:26 – It's another one of those, folks. Let's just get it over with.
50:37 – Cast your vote and send us some e-mails. We'll read them. I assure you.