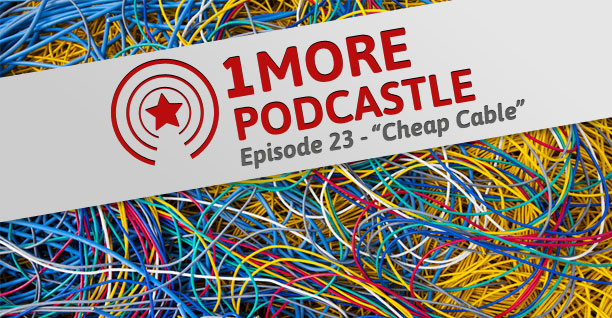 023 – Cheap Cable
WE SELL ONLY THE BEST TO U! WE HAVE SENDING TO YOU BY MAIL PST, BUT IT MAY TKAE MANY TIME TO GET TO YOU. PLESE RATE US A+++++++ FOR YOUR CHEAP CABLE! THANK YUO!
Our Intro and Outro music is by Ben Landis off his album Adventures in Pixels – "Credits Music for an 8 Bit RPG" (Twitter @thebenlandis)
The musical Interlude was Fatnick – "Downtown (8-bit version)" 

17:08 – Our retro discussion question! "do you ever incorporate video game music into real life circumstances? If so, how?"
24:32 – Fatnick – "Downtown (8-bit version)"
27:05 – Retro Showdown
28:49 – Bailey's Pick – "The Punisher" (NES)
29:53 – Hunter's Pick – "The Super Spy" (NEO GEO)
31:17 – Jason's Pick – "Snake" (Nokia 6110, yeah a cell phone…)
31:59 – Well… at least it's better than last week… LET THE SHOWDOWN BEGIN!!
57:13 – Cast your vote, leave us a comment, and have an overall great day!