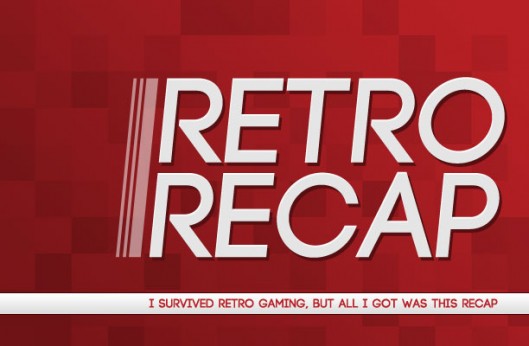 Retro Recap – February 24th, 2013
Retro Recap is back! We hope you weren't rocking in a corner, terrified of all the news you're missing. If you were, you probably need professional help and nothing past the break can help you. Just kidding; everything after the break will make you whole and fulfill every dream.
Especially if that dream is to see more than 50 arcade cabinets at North East Retro Gaming, because they've got them. You can check out a selection of the machines on their website. If another dream of yours is to win free gaming swag, Indie Retro News has your back. They're giving away tons games and soundtracks, so if you're interested, check out their Facebook Page to enter.
If you're terrified of making a nerdy fashion faux pas, you should check out these photos from the Williamsburg Fashion Weekend. Game Boy cartridges, boxes, and art were all incorporated into the outfits. Of course, the only thing scarier than a fashion disaster is Resident Evil 1 and 2. Specifically, the work that was done in between the release of these two games. RetroCollect reports that a demo has been made available to download of the Resident Evil 2 prototype. Finally, if you're one of the lucky ones who purchased Hyrule Historia, you've propelled the book into the New York Times Bestseller list.
YouTube Wrap-up
First up is this great take on the last stretch of Super Mario Bros 3:
There's also a new episode of the Nerdy Dance Experiment. This video is Final Fantasy IV vs Tango:
Finally, a bit of self promotion! Retro Recap didn't happen last week because I was busy editing this: