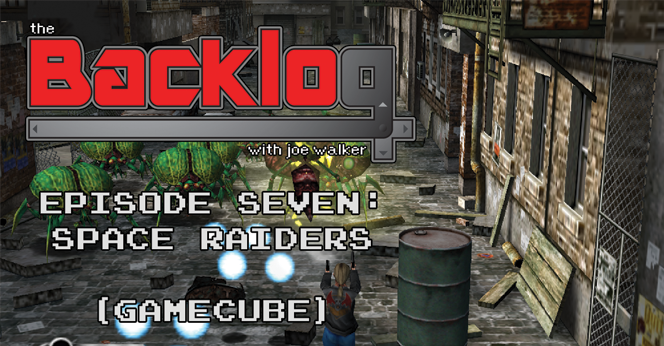 Episode Seven – Space Raiders (Nintendo GameCube)
In this episode Joe introduces you to Space Raiders, Taito's doofy spiritual successor to Space Invaders that doesn't look like much, but is a great time when shared with friends.
The story is bad, the voice acting is laughable and the gameplay is simple and repetitive, but Space Raiders is still worth a look if you love chasing high scores and still prefer your co-op partners to be on the same couch with you rather than online. The asking price isn't much, so Space Raiders is definitely worth a look if you can play it under optimal circumstances.