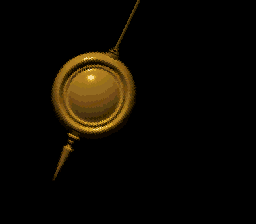 No Time for Time
The flow of time is always cruel…
Time is a funny thing. It passes in the blink of an eye and at the same time never moves. Time is relative, time is constant.
Getting a little heady for ya? Ok I'll stop, but the target of my rage today is in fact Time itself. (No, I'm not going to bash Ocarina of Time… yet) Rather, I wanted to vent about time as it exists in video games. Time can take many forms in video games or no form at all, but the most common is the Time Limit.
Time Limits were an early construct of many arcade games and often served as another way to bleed you of any quarters suffocating in your pocket. Time limits made sense in things like one-on-one fighting games, where otherwise two very skilled players could play on forever and rob everyone else a chance to play. Other games, like platformers or side-scrolling beat-em-ups made a little less sense and served to exacerbate any degree of skill you possessed since it never seemed to be fast enough. Though in arcade games, time limits did serve the practical purpose of giving everyone else a turn at the arcade. Unless of course Billy-er-William Bigbucks Jr the 3rd waltzed in, pants around his knees from all his quarters.
Well, what about home consoles? What purpose do time limits serve in those games? ABSOLUTELY NONE WHATSOEVER. What difference does it make whether Mario reaches the castle in twenty minutes or five? The princess still isn't going to be there. Not until the very end anyway. Same goes for Sonic the Hedgehog, the timer only serves to juice your high score, because high scores in console games are so important. Ninja Gaiden is another prime example of a frustrating time limit. That game practically requires slow and methodical planning (along with a healthy dose of reflexive dashing) in order to complete. The last thing you need to be thinking about is if you're running out of time, ESPECIALLY WHEN IT SENDS YOU BACK TO 6-1 IF YOU DIE AT THE FINAL BOSS!!! (Sorry, different rant) Also, why does your character spontaneously die when you run out of time? Is this Logan's Run or does the villain horrifically murder their capture off-screen so your character just commits suicide? Way to rub my arbitrary failure in my face video game.
I will concede though, that there is one game that makes creative use of a time limit: Majora's Mask. Time actually means something in that game. (As opposed to Ocarina of Time oddly enough) Each day & night passed with finality, increasing the sense of impending doom as the Moon sunk lower and lower to the ground until it finally crushed all life in Termina. Granted you could manipulate time at will, so you never really could "run out" of time but that was the genius of it; the time limit was an actual gameplay component.
But alas, Time has no master and while many modern games have wrangled some control over the omnipotent, omnipresent beast, he still manages to rear his ugly head at the most inopportune times.
The flow of time is always cruel…