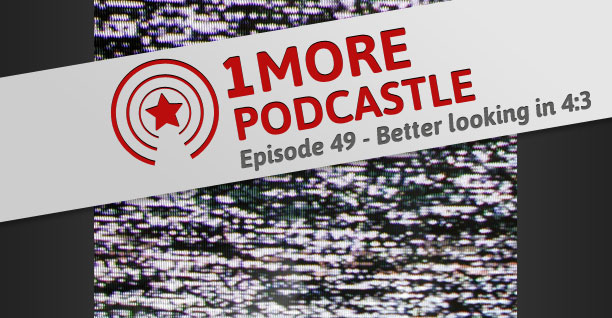 049 – Better looking in 4:3
2.40:1, 16.18:10, 16:9, 5:3, 1.85:1, 16:10, 3:2, are all for chumps.
Our Intro and Outro music is by Ben Landis off his album Adventures in Pixels – "Credits Music for an 8 Bit RPG" (Twitter @thebenlandis)
Our interlude track was Videogame Orchestra "Super Pipe House"

16:42 – Listener email discussion question "1. What is approximate size of your games collections? 2. Are you trying to collect/play/achieve a specific goal (e.g. total collection for x system or all items in x game) 3. – What console gaming system would you most like to own at the moment and why?
31:40 – Videogame Orchestra "Super Pipe House"
33:40 – Retro Showdown!
35:04 – Jason's Pick "The Incredible Machine 3" (PC)
36:03 – Hunter's Pick "ChuChu Rocket!" (Sega Dreamcast)
37:05 – Tom's Pick "Collapse!" (Browser Flash Game)
38:04 – Our theme for this week is about puzzles. It's a puzzle to figure it out.
1:01:59 – We still need email discussion questions so don't think you're getting off the hook that easy. Also, we could use some chiptune/nerdcore music tracks to play as well or Bailey's going to keep playing this Super Mario RPG stuff. Gross, right? So let's get them in!
Watch the unedited recording:
Play the audio episode: 
Update Required
To play the media you will need to either update your browser to a recent version or update your Flash plugin.