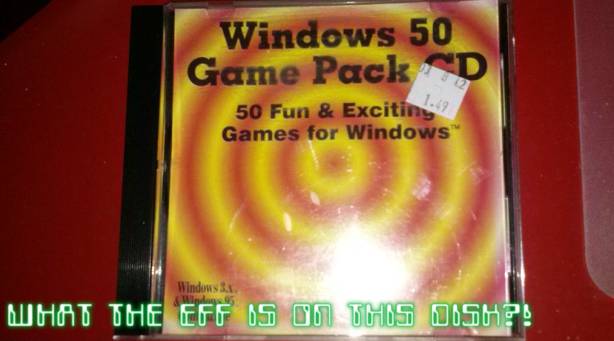 50 Games! (PC)
What the Eff is on This Disk is a bi weekly column that has been up and running for a short while. Just this past week I had my first 'request'. 1MC's own Alex Weiss (@Chronoslinger) contacted me via direct message on Twitter. The conversation went nothing like this:
"Psst, Paul, want a CD for What the Eff? It's amazing. I can't run it. Maybe you can? Here I'll mail it to you."
A few days later I receive an envelope containing the CD along with a cryptic note that could have been interpreted as a warning.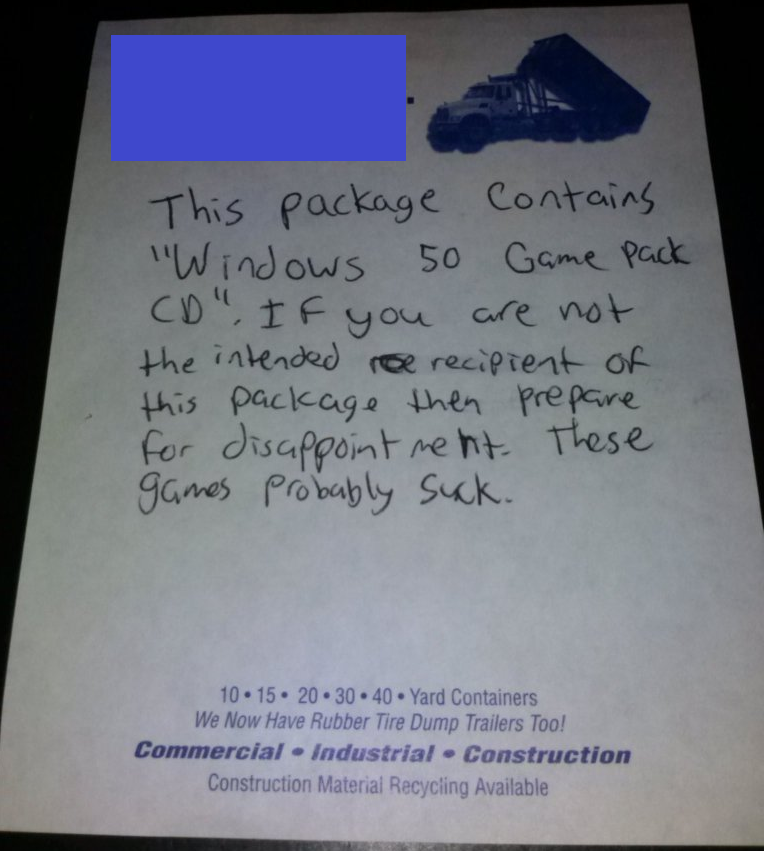 Undeterred by potential suckiness, I slid the disc into my i5 desktop. I was promptly greeted with an error. Oh right. Windows 7 can't run 16 bit Windows applications*. I then stepped into my game lair and booted up my old Pentium 4. It's nothing special really. Just an old eMachine 750mHz P4 that I bought at Walmart in 2004. It served me well for almost 10 years and it's now my 'retro box/web browsing desktop' for that room. Anyway, the trusty P4 runs XP 32 bit, so this disk should have theoretically booted. It did. Are these games truly fun and exciting?
In no particular order, a few highlights of my digital exploration. Fun Fact: If you follow the install program, you must leave the CD in the computer to play these. Really? I just copied them all after seeing this.
Hyperoid- Probably my favorite out of everything from the CD. A 1991 Asteroids clone that in my opinion plays pretty good for a Windows 3.1 game. Even has the vector look down. I used to jam on this back in my Windows 95 days, then forgot about it when XP came out.
Alien Force – If aliens drove space ships on a grid, it'd look like this, I guess. Looks and plays like a late 2600/early NES game. Not bad, not great. I've seen this before in several shareware compilations.
Bandit – Oh how clever! The classic one arm bandit joke It's a slot machine! Get it? A simple slot machine game that doesn't pay real money. Pass.
Arachnid – A Solitaire looking and playing card game. Nothing special. Same quality as Win 95 Solitaire.
Dice – Roll dice and select a number or combination of numbers that the dice rolled, scoring points. The object is to clear the board of all possible choices. I did play this more than I care to admit while writing this.
Hop – The complete instructions for this puzzle game are always onscreen. Good thing because I was confused at first. 
Electric Lights – See 'Lite Brite'. Except you can't lose the pegs. You also can't run out with it in your hand to show your mother what crappy thing you made, either. I guess Lite Brite has an iPad app, so really there's no need for this program at all anymore. Sorry Electric Lights.
Life- Life. Don't talk to me about life. Each square is a 'lifeform' that will live or die depending how close it is to other 'lifeforms'. Interesting simulation, but I just liked drawing lines and watching them 'live'.
So in short, I have a CD with several early 90's shareware games on it. I think most of these would run on my 386 33mHz if I booted up Windows 3.1. The big question that I asked after reading the sleeve: Were these actually fun? I did leave the install on the P4. I'm not sure if that's due to laziness or because I might go back and play Hyperoid at some point. I had forgotten about Hyperoid, which funny because I played this far more than I ever played Asteroids. I wish a new version existed, done in Gravity Crash style, perhaps? Oh well. Special thanks go to Alex for the disc (disk? neither of us were really sure.)
In any case, I'm thirsty. See you next week.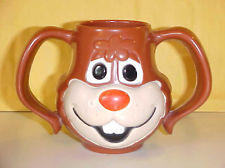 *easily. Yes I know I can set up a virtual desktop but I had a handy P4 for just this situation.