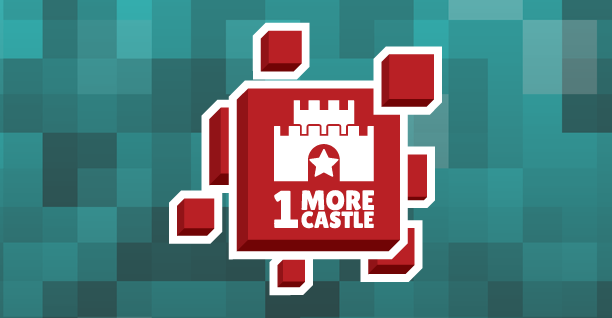 1 More Castle – no more beta!
1 More Castle was launched on May 28th, 2012 along with our bannered WordPress theme, proudly emblazoned with the hip online badge of honour: "beta". While this didn't start off as a point of ironic humor, as the months dragged on with no updates to the theme, I started to feel the unfulfilled promise of  "beta" weighing down on me. 
As we grew, the layout of the site became problematic. There was no mobile design, and no way to flow through the site; everything was sectioned off. As a user, I felt constrained. While I would have liked to improve the site, it hasn't been possible until now.
I can now be proud to say, that 800 posts and a total of 7GB of content later, 1 More Castle is out of beta. I'd like to quickly let you know about a few of the neat features we have in this update:
Responsive layout – there are three layouts that will trigger based on your window width. This means no more pinching to zoom on mobile!
Improved Search – the search box on desktop will now give you suggestions based on authors and series, so you can find things faster.
Fancied up authors and series pages – while technically in the old version, author and series pages were largely ignored. We've brought them front and centre for you, so you can find all your favourite content much more easily.
Series suggestions & next post link – at the end of each post, we've added two navigation options – one for seeing other posts in the current series, and one for seeing the next chronological post. This means no jumping back to the home page to see the next post!
I hope you like the new face of 1 More Castle!