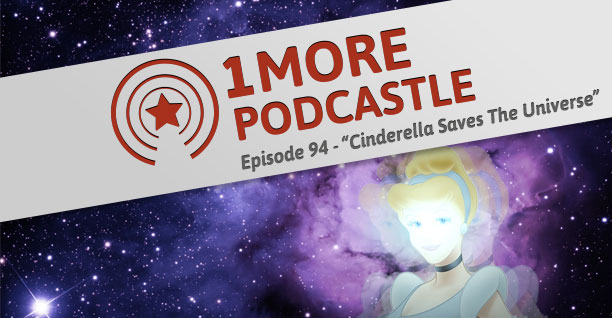 94 – Cinderella Saves The Universe
Using the darkest of arcane magicks, Cinderella ensured the continued survival of the worlds, but at what cost? Tom Hall covers for Eric Hunter this episode as we discuss the future of our existence in the post-Cinderella world.
Our Intro and Outro music is by Ben Landis off his album Adventures in Pixels – "Credits Music for an 8 Bit RPG" (Twitter @thebenlandis)
Our interlude track was House Leaves by Neostorm
Show Notes
9:12 – Listener email discussion question "Are there any other games that stop you from beating the final boss if you don't get one particular skill?"
18:20 — House Leaves by Neostorm
20:37 – Retro showdown!
23:16 – Bailey's pick "Life: the Human Experience" (Carbon)
24:33 – Jason's pick "Mary Kate and Ashley's Sweet Sixteen: License to Drive" (Gamecube)
26:19 – Tom's pick "Free Cell" (Windows 95)
27:07 – Luckily we have our resident guest host, Tom Hall, filling in on this week's podcast. Do you think he's up for the challenge? Again? What is this like the fifth time? Geez.
50:14 – Dearest podcast listener. It is I, Hunter, wishing you my sincerest apologies for this week's episode. Sure we had some laughs, thought provoking discussions, but realistically, it was pretty awful. I vow never to have this happen again as long as it's in my ability to do so. Please take these words to sooth your night's sleep until my return and while you're at it, vote in the showdown poll and leave us a comment in the section below. Rest easy, my friends.
Play the audio episode: 
Update Required
To play the media you will need to either update your browser to a recent version or update your Flash plugin.