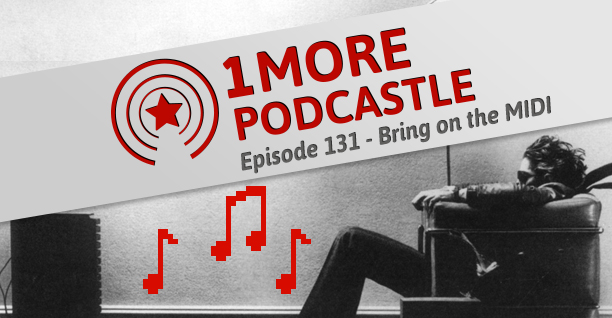 131 – Bring on the MIDI
(Dramatic synth violins)
ARE YOU READY?
(Synth drum solo making use of all the weird sound effects on that instrument)
Our Intro and Outro music is by Ben Landis off his album Adventures in Pixels – "Credits Music for an 8 Bit RPG" (Twitter @thebenlandis)
Our interlude track was "We're the Resistors" by Eric Skiff
Show Notes
13:15 – Listener email discussion question "Do you all own any video game soundtracks?"
24:12 – "We're the Resistors" by Eric Skiff
27:19 – Retro Showdown!
32:12 – Bailey's pick "Double Dragon" (PS1)
33:51 – Hunter's pick "School Bus Driver" (Commodore 64)
35: 12 – Jason's pick "Magic School Bus Explores the Solar System" (PC)
36:11 – Every day I get in the queue (Too much, Magic Bus) To get on the bus that takes me to you (Too much, Magic Bus) I'm so nervous, I just sit and smile (Too much, Magic Bus) You house is only another mile. (Too much, Magic Bus)
53:17 – The possibilities are absolutely endless. I mean you have three great choices to choose for this week's Retro Showdown. I couldn't even imagine which four wheels on the bus are going round and round for you this week. Good luck. You'll need it.
Play the audio episode: 
Update Required
To play the media you will need to either update your browser to a recent version or update your Flash plugin.