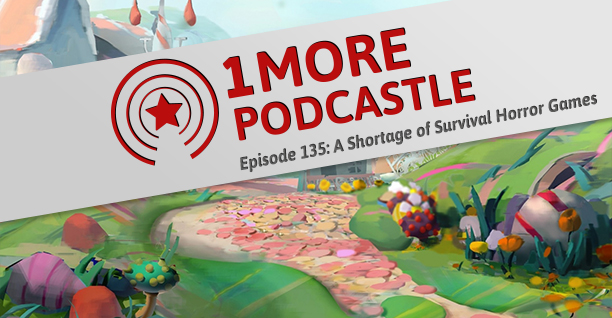 135 – A Shortage of Survival Horror Games
Pam fills in for a sick and absent Bailey; shenanigans ensue.
Our Intro and Outro music is by Ben Landis off his album Adventures in Pixels – "Credits Music for an 8 Bit RPG" (Twitter @thebenlandis)
Our interlude track was "Cybernoid 2" by Uncle & The Bacon
Show Notes
11:00 – Listener email discussion question "What is your favorite gaming peripheral?"
17:34 – "Cybernoid 2" by Uncle & The Bacon
20:00 – Retro Showdown!
22:11 – Jason's pick "Christmas Lemmings" (OS/2)
23:24 – Hunter's pick "Combat Cars" (Genesis)
24:30 – Pam's pick "Felix the Cat" (NES)
25:26 – Bailey has come down with the plague, so we asked one of our newest contributors to 1 More Castle to join us in this week's show. Pam D, popular of "Can Not Be Tamed" YouTube show, adds her killer wit and impressive retro skills to this week's Free-For-All Showdown!
41:49 – Who would have thought that the OS/2 would be brought as a viable platform for retro gaming? Oh well. Let's hear from you! Email us your long awaited discussion questions and please vote for your favorite game in this week's Retro Showdown poll!
Play the audio episode: 
Update Required
To play the media you will need to either update your browser to a recent version or update your Flash plugin.