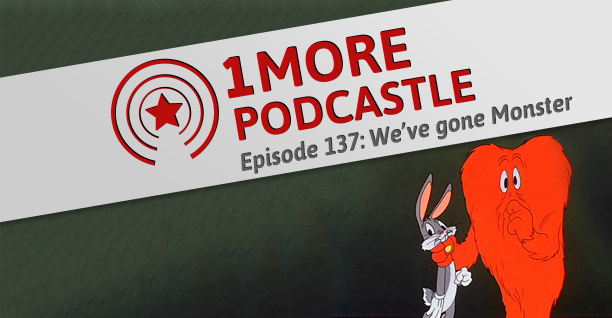 137 – We've Gone Monster
Our Intro and Outro music is by Ben Landis off his album Adventures in Pixels – "Credits Music for an 8 Bit RPG" (Twitter @thebenlandis)
Our interlude track was "Besos y Abrazos" by Rolsemusic
Show Notes
23:49 – Listener email discussion question "What is a gaming related project you have either started and abandoned or thought about starting that you wish you would have pursued?"
35:46 – "Besos y Abrazos" by Rolsemusic
38:29 – Retro Showdown!
42:08 – Bailey's pick "Ms. Pac-Man" (SNES)
43:20 – Hunter's pick "Duck Hunt: Clay Shooting" (NES)
44:27 – Jason's pick "Barbie Magic Hair Styler" (PC)
45:37 – We like to include our significant others into every aspect of our lives. Even in our video games. This week's theme is a dedication to them. Which game would they bring to the showdown? It won't end well for some. Namely me, I'm guess. Oh, well. I still love her.
1:03:20 – Man! Do you know you can enjoy this kind of high level retro intensity for nothing? We do like to ask that you tell your friends. Word of mouth is huge for us. Also voting for your favorite pick in the showdown poll is pretty important. Kinda one of the bigger aspects of the show. So yeah… if you don't mind. We surely don't.
Play the audio episode: 
Update Required
To play the media you will need to either update your browser to a recent version or update your Flash plugin.