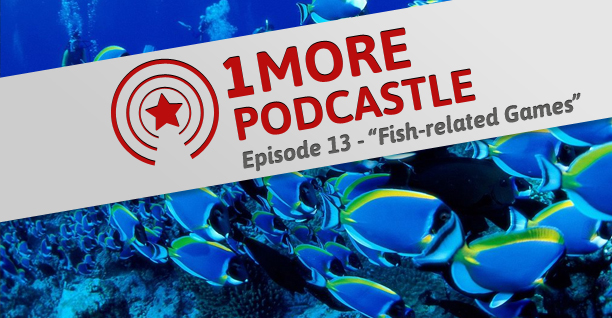 013 – Fish-related Games
May I interest you in some fish, fish-related games, or terrible fish-puns? No? Don't be a crab; I cod find some good ones for you! I'm sorry if you think that pun was carp, but thinking of these in a snapper is difficult.
…
I'll sea myself out.
Our Intro and Outro music is by Ben Landis off his album Adventures in Pixels – "Credits Music for an 8 Bit RPG" (Twitter @thebenlandis)
The musical Interlude was Beta Club Field Trip "No Hard Feelings"
14:50 – Retro Discussion question "Is there a particulate retro game that you play to relieve stress?"
19:15 – Beta Club Field Trip "No Hard Feelings"
21:26 – Retro Showdown!
23:49 – Bailey's Pick – Clu Clu Land (NES)
25:26 – Hunter's Pick – Rock 'N Roll Racing (Super NES)
26:34 – Jason's Pick – Cross Country Canada (PC)
27:26 – And so it goes… SHOWDOWN!
50:19 – Cast Your Vote!