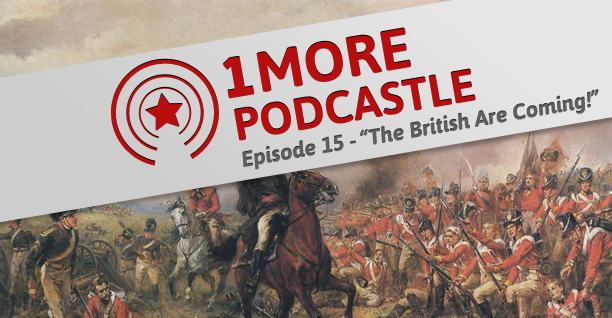 015 – The British Are Coming!
Wake yourselves! The British are coming with a new episode of the podcast! Our forward scouts report they've got a great discussion question this week suggested by a listener email, and an all-Nintendo Retro Showdown.
Our Intro and Outro music is by Ben Landis off his album Adventures in Pixels – "Credits Music for an 8 Bit RPG" (Twitter @thebenlandis)
The musical Interlude was MistfitBYTE – "Fughetta Bout the Storm"
7:01 – Retro Discussion question from a listener email! – "What is the most underrated secondary character of retro gaming?"
19:48 – MistfitBYTE – "Fughetta Bout the Storm"
21:43 – It's gotta be the Retro Showdown!
22:56 – Bailey's Pick – Army Men: Sarge's Heroes (Nintendo 64)
24:57 – Jason's Pick – Star Wars: Episode 1 Racer (Nintendo 64)
25:59 – Septicor – Blades of Steel (NES)
21:18 – Let the showdown start… or begin… yeah, begin.
51:51 – Cast your vote and email us!