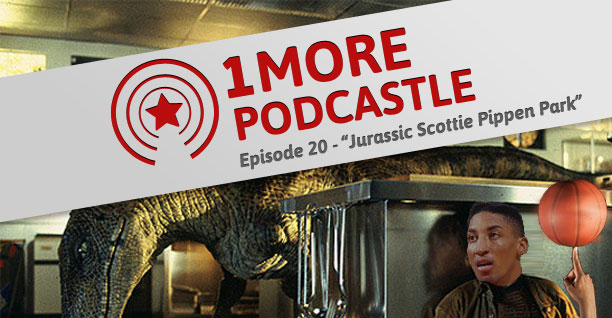 020 – Jurassic Scottie Pippen Park
"Stop dribbling, Scottie!" Michael Jordan said as the T-rex stared them down. "Their vision is based on movement!" Charles Barkley mumbled something about chaos theory.
Our Intro and Outro music is by Ben Landis off his album Adventures in Pixels – "Credits Music for an 8 Bit RPG" (Twitter @thebenlandis)
The musical Interlude was "Into Combat" by Gavin Harrison
14:23 – Retro discussion question from a listener's email "Have you guys considered having an occasional theme for your Retro Showdowns?"
22:28 – "Into Combat" by Gavin Harrison
24:05 – Retro showdown!
26:51 – Bailey's Pick – "Jurassic Park" (NES)
27:53 – Hunter's Pick – "The Amazing Spider-Man" (Gameboy)
28:55 – Jason's Pick – "Super Marathon" (Apple Bandai Pippin)
29:41 – Another showdown begins!
59:02 – Cast your vote, send us questions, and be sure to comment below. You never know who's watching!