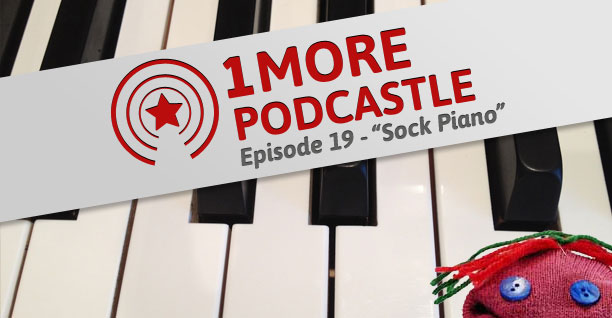 19 – Sock Piano
In this episode, we answer a listener email and Bailey tries to coin a new phrase. The coining process was more of a failure than my sock puppet piano lesson business (Sock puppets can't play piano, nor do they have any inclination to learn).
Our Intro and Outro music is by Ben Landis off his album Adventures in Pixels – "Credits Music for an 8 Bit RPG" (Twitter @thebenlandis)
The musical Interlude was GF Retro – "Level 99 Elites"
13:10 — Email discussion question "Which video game turned movie do you each think is the worst and then which one is the best?"
19:20 – GF Retro "Level 99 Elites"
21:40 – Retro Showdown!!
23:23 – Bailey's Pick – "Little Mermaid" (NES)
24:22 – Hunter's Pick – "Cyborg Justice" (Sega Genesis/Mega Drive)
25:15 – Jason's Pick – "Brunswick Circuit Pro Bowling" (Nintendo 64)
25:50 – Watch out! The showdown's gonna hit ya!
48:03 – Cast your vote, send us email we may even read it on the show!