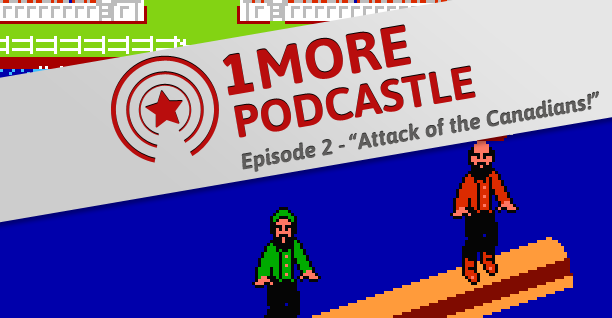 002 – Attack of the Canadians!
Well, it didn't take long for things to go completely off the rails. Our Technical Editor, Andrew, is subbing in for Eric Hunter this week, we find ourselves on several tangents, and we may have painted hate mail targets on ourselves. You be the judge!
Our Intro and Outro music is by Ben Landis off his album Adventures in Pixels – "Credits Music for an 8 Bit RPG" (Twitter @thebenlandis)
The musical Interlude was Magic and Science (2nd Edit) by NeoJake Productions
2:40 – Licensed Games: Then and Now
6:23 – Discussion Question: Best Retro Game Item
12:35 – Series Feature Creep
14:50 – Musical Interlude
16:00 – Retro Throwdown – Eric (World Games)
18:36 – Andrew (Mischief Makers)
20:20 – Jason (Keith Courage in Alpha Zones)
21:50 – No holds barred verbal battle
Let us know what you think about the podcast in the comments!