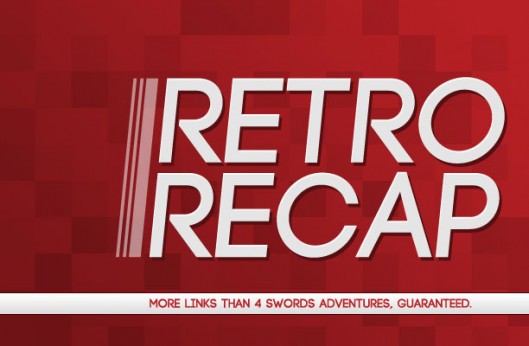 Retro Recap – February 10th, 2013
This week in Retro Recap: Atari's not totally screwed, Namco-Bandai sell out your childhood, we lament about not being rich, and the UK gets all the fun. Plus: dancing!
We've got some bittersweet news from Atari to kick us off: They've managed to get a bit of financing to help them work through their bankruptcy. This means that their arcade classics are safe for another day. I'm not sure if the same can be said for Pac-Man, as Namco-Bandai are releasing a new animated series and toy line based on the not-exactly-current IP.
If you're in the purchasing mood, the GCW Zero almost doubled their Kickstarter goal, which means they'll have the units available for purchase this May. (via RetroCollect) The GCW Zero is a linux-based retro gaming handheld designed for emulating console and PC games. If you want something now, there's always this absolutely nuts Ebay listing. Ever wanted to buy 6850 games, 330 consoles, 220 controllers and 185 accessories at once? Have a large house you're willing to mortgage? This Ebay auction is for you.
While last week we reported about North East Retro Gaming, a big retro gaming convention happening in June, this week we bring to you Retro Revival, another UK event happening in May. I'd say more, but their sizzle reel really says it all:
Finally, you should all check out the Nerdy Dance Experiment. Every video, they'll be mixing a game or series and a dance genre to create something pretty unique:
Remember to email us your tips to retrorecap@1morecastle.com!