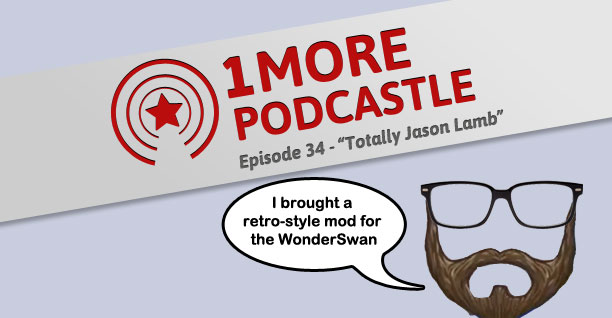 034 – Totally Jason Lamb
On this episode, we totally have Jason Lamb on. Yep. It certainly wouldn't be Joshua Caleb, the author of our RetroHate series! Nope, not that for sure.
Our Intro and Outro music is by Ben Landis off his album Adventures in Pixels – "Credits Music for an 8 Bit RPG" (Twitter @thebenlandis)
The musical Interlude was Mega Beardo "Flash Man"

13:29 – Listener discussion question "Discuss games that you've played that are epic or have a huge scope in spite of being retro and old school."
24:54 – Mega Beardo "Flash Man"
26:53 – The Retro Showdown!
28:30 –Bailey's Pick "Atomic Bomberman" (PC)
30:25 – Totally Jason Lamb's Pick "Lego Island" (PC)
31:38 – Hunter's Pick "Time Killers" (Arcade)
33:05 – And so the showdown begins…
59:56 – Hey! You should totally leave us some comments below, or send us some emails for theme suggestions and discussion questions. Like… Totally…
Watch the unedited recording: 
Note: We had some difficulty with the audio streams this week, so you might notice some echoes.