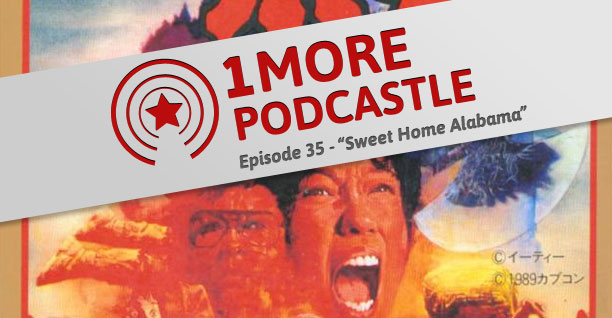 035 – Sweet Home Alabama
Big wheels keep on turning… FROM THE GRRRRAAAAVE! This week is jam-packed with a great listener discussion question, and a all-Movie Licensed games Retro Showdown!
Our Intro and Outro music is by Ben Landis off his album Adventures in Pixels – "Credits Music for an 8 Bit RPG" (Twitter @thebenlandis)
The musical Interlude was Ellipse by Top Loader

12:41 – Retro discussion question "If you could only talk about 1 retro game which would it be?"
21:48 – Ellipse by Top Loader
23:39 – Retro Showdown!
26:31 – Bailey's Pick "The Blues Brothers" (Super NES)
27:56 – Hunter's Pick "Sweet Home" (Family Computer)
28:38 – Jason's Pick "Street Fighter The Move: The Game" (Various)
29:34 – Our theme this week was Movie Licensed video games!
49:24 – Leave us some comments, shoot us some emails, and don't forget we record this live every Thursday! Check it out!
Watch the unedited recording: