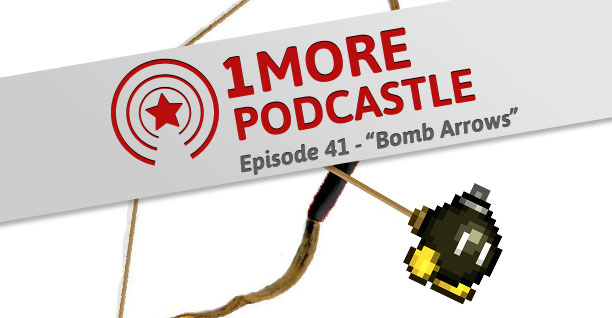 041 – Bomb Arrows
Our Intro and Outro music is by Ben Landis off his album Adventures in Pixels – "Credits Music for an 8 Bit RPG" (Twitter @thebenlandis)
The musical Interlude was Dropbit "Creepy Crawlin Mariachi From Space sodsu"

19:40 – Listener discussion question "What fantastic retro games do you feel have been mostly overlooked by gamers?"
26:53 – Dropbit "Creepy Crawlin Mariachi From Space sodsu"
29:32 – The Retro Showdown!
33:11 – Bailey's Pick "Ice Climber" (NES)
35:05 – Hunter's Pick "Hogbear" (PC/DOS)
36:18 – Jason's Pick "3D Hunting: Grizzle" (PC)
37:11 – Bears! Bears everywhere! Also in our games for our retro showdown theme
1:04:00 – Listen! We want emails. That's right. A lot of emails. From you! How about it?
Watch the unedited recording:
Play the audio episode: 
Update Required
To play the media you will need to either update your browser to a recent version or update your Flash plugin.