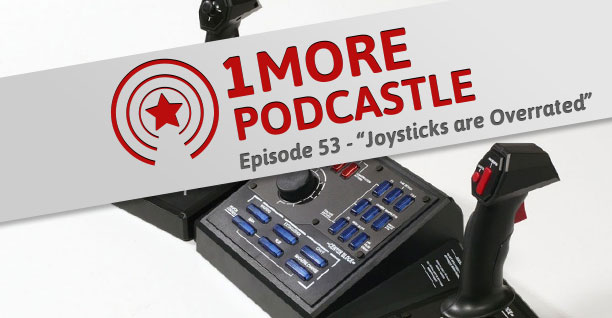 053 – Joysticks are Overrated
Our Intro and Outro music is by Ben Landis off his album Adventures in Pixels – "Credits Music for an 8 Bit RPG" (Twitter @thebenlandis)
Our interlude track was Let's Get Invisible "Fight Against Monsters"

17:33 – Listener discussion email question "Since there is a lot of retro games making a comeback in HD and everything. What retro system would you like to see make a comeback ??? For me personally, I would love to see the SNES and GEN be brought back with a slew of new IPs and old ones. That 16 bit era of epic gamingness !!!"
29:43 – Let's Get Invisible "Fight Against Monsters"
31:55 – Retro Showdown!
34:37 – Bailey's Pick "Killer Instinct" (SNES)
35:59 – Hunter's Pick "Killer Instinct" (Arcade)
37:06 – Jason's Pick "A-Team" (ATARI 2600)
37:43 – It's finally happened… after a full year of picking games we finally have the same pick from two of our fierce competitors. Which one will you choose? Oh… and the theme was mohawk protagonists… I was pretty upset.
58:40 – Leave us some comments, we love those. Oh! And emails. And just any general discussion around the episode. Thanks for a great year and here's to another!
Play the audio episode: 
Update Required
To play the media you will need to either update your browser to a recent version or update your Flash plugin.