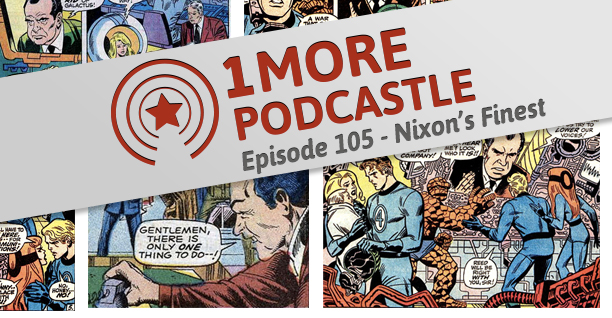 105 – Nixon's Finest
Our Intro and Outro music is by Ben Landis off his album Adventures in Pixels – "Credits Music for an 8 Bit RPG" (Twitter @thebenlandis)
Our interlude track was "Inside the Earthen Pipe" by Girlz Melon
Show Notes
14:47 – Listener email discussion question "Fantasy football is all the rage! And while I don't play it like I used to, I respect it's place in our world. But what if you did a video game version?"
23:33 – "Inside the Earthen Pipe" by Girlz Melon
25:13 – Retro Showdown!
28:31 – Bailey's pick "Dr. Mario" (NES)
30:13 – Hunter's pick "Battle Chess" (NES)
31:17 – Jason's pick "Star Trek: Armada" (PC)
32:15 – Communism. It's a thing. Sometimes it even shows up in video games but in unexpected ways. This week's retro showdown theme is dedicated the thoughts and ideals that are not literal translations to once praised government structure. No, we are communist. Yes, it is Bailey's theme pick. No, we do not endorse Communism… at least two of don't…
51:35 – We have officially started into year three of 1 More PodCastle. And the game remains the same: vote in the Showdown poll, leave your comments in the section below, send us email discussion questions and please, PLEASE, submit a chip tune or nerdcore track… I don't think I can go through the Mario RPG songs again.
Play the audio episode: 
Update Required
To play the media you will need to either update your browser to a recent version or update your Flash plugin.