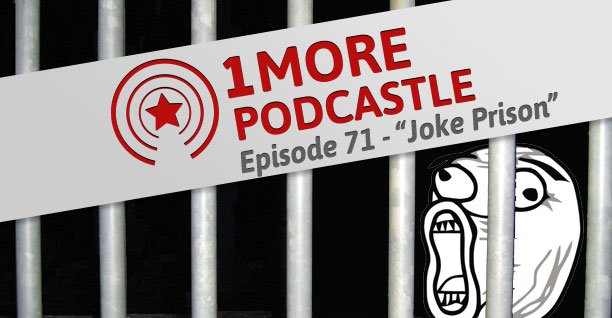 71 – Joke Prison
You will receive one "LOL" a day, at 12 noon. On Sundays, as a treat, it will include half a "ROFL".
Our Intro and Outro music is by Ben Landis off his album Adventures in Pixels – "Credits Music for an 8 Bit RPG" (Twitter @thebenlandis)
Our interlude track was DarkSim "Focus"

16:50 – Listener email discussion question "Nowadays, patches and DLC are commonplace for many games. But what 8 or 16-bit title would have benefited the most from this tech if it had existed in the 80s and 90s? What game was broken, but with a few extra fixes could have been spectacular? And what game was begging for extra content?"
32:31 – DarkSim "Focus"
34:48 – Retro Showdown!
38:30 – Bailey's Pick "Little Nemo: the Dream Master" (NES)
40:11 – Hunter's Pick "The Magical Quest starring Mickey Mouse" (SNES)
41:22 – Jason's Pick "The Adventures of Tom Sawyer" (NES)
42:42 – Shhh… he's sleeping.. don't wake him. What do you think he's dreaming about? Well, according to our theme, a lot of crazy things.
1:08:16 – We hoped you enjoyed the show. We certainly enjoyed doing it. Did you check out our live stream? You should. A lot of cool stuff happens after the podcast ends. You want to be in the "in" crowd, right? I thought so.
Play the audio episode: 
Update Required
To play the media you will need to either update your browser to a recent version or update your Flash plugin.