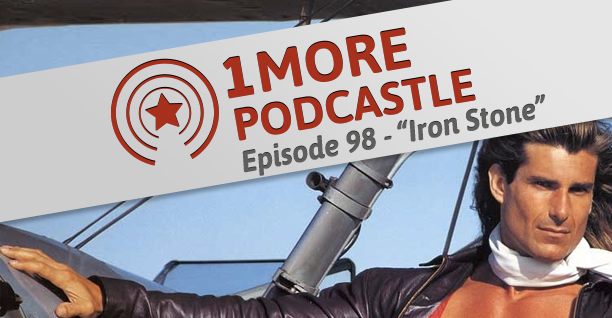 98 – Iron Stone
Prepare yourself for the epic fantasy adventure of… IRON STONE: featuring Fabio. Additionally, this week's showdown features cat games.
Our Intro and Outro music is by Ben Landis off his album Adventures in Pixels – "Credits Music for an 8 Bit RPG" (Twitter @thebenlandis)
Our interlude track was "Dex" by RedG
Show Notes
19:09 – Crazy game idea – With no listener email question in site, the boys take to the high seas and design a game: "Iron Stone: featuring Fabio"
27:45 – "Dex" by RedG
30:10 – Retro showdown!
32:54 – Bailey's pick "Garfield: Big Fat Hairy Deal" (Commodore 64)
34:32 – Tom's pick "Conker's Bad Fur Day" (N64)
35:46 – Hunter's pick "The Legend of the Mystical Ninja" (Super NES)
36:24 – Meow meow. Meow meow meow meow. Meow meow meow. Jason meow meow meow Tom Hall! Meow!
1:02:48 – Just one more episode before the 1 More Podcastle crew hits 100 episodes. So get those email discussion questions in, because who know? We might not do them anymore. That's a lie. We will. We just need some.
Play the audio episode: 
Update Required
To play the media you will need to either update your browser to a recent version or update your Flash plugin.