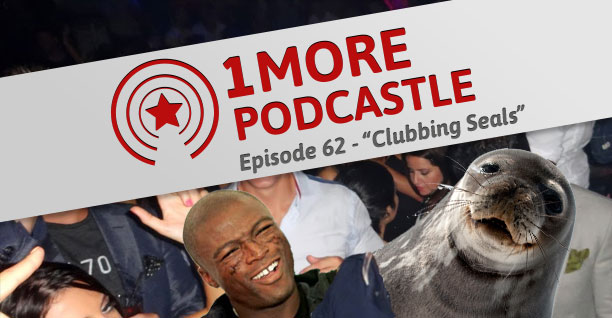 063 – Clubbing Seals
Sadtrombone.mp3
Our Intro and Outro music is by Ben Landis off his album Adventures in Pixels – "Credits Music for an 8 Bit RPG" (Twitter @thebenlandis)
Our interlude track was MechaFatnick "Title (8-bit version)"

Hunter's show notes:
20:34 – Listener email discussion question "What in the huge line of special edition consoles is your favorite?"
31:33 – MechaFatnick "Title (8-bit version)"
34:04 – Retro showdown!
36:17 – Bailey's Pick "Color a Dinosaur" (NES)
37:33 – Hunter's Pick "Dinosaurs for Hire" (Sega Genesis)
38:01 – Jason's Pick "Barney Doom" (PC)
38:27 – Our theme this week is games with dinosaurs! Rawr!
59:52 – Well the gang's back together. We only ask that you comment, subscribe and tell a friend about the best retro gaming podcast in the universe. It's only fair to them.
Watch the live recording:
Play the audio episode: 
Update Required
To play the media you will need to either update your browser to a recent version or update your Flash plugin.