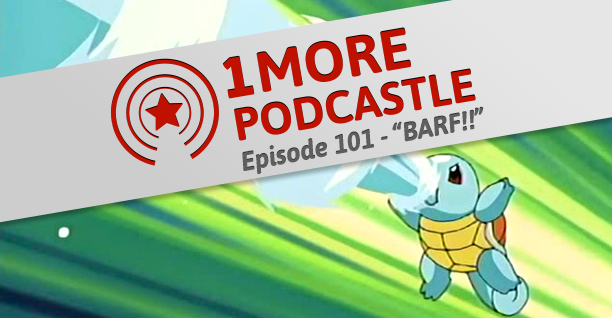 101 – BARF!!
Whargarblbrlbrbrlaabbrbrlbrlrrarghh
Our Intro and Outro music is by Ben Landis off his album Adventures in Pixels – "Credits Music for an 8 Bit RPG" (Twitter @thebenlandis)
Our interlude track was "Get Down" by Disco Dan
Show Notes
22:57 – Listener email discussion question "Has someone ever recommended a game specifically to YOU? That person was CONVINCED that you would LOVE it and you didn't care much for it?"
37:32 – "Get Down" by Disco Dan
39:48 – Retro Showdown!
42:06 – Bailey's pick "Goldeneye 64" (N64)
43:33 – Hunter's pick "Final Fight" (SNES)
44:54 – Halo: Combat Evolved (XBOX)
45:42 – Video game protagonists come in all shapes and sizes. One thing is true though, a nice suit can go a long way. So lace up those penny loafers, straighten that Armani tie as we showdown the best dressed video game characters.
1:05:31 – The fight continues and only you, dear listener, can decide who is victorious. Cast your vote for your favorite pick below, send us your thoughts on poorly chosen picks from friends and family and send us an email discussion question to answer your deepest, darkest secrets.
Play the audio episode: 
Update Required
To play the media you will need to either update your browser to a recent version or update your Flash plugin.