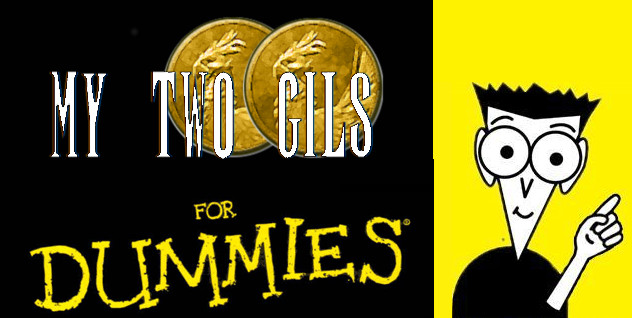 New Year Resolutions – For Dummies
Happy 2015 everybody! What an exciting start to the New Year! The elevators are empty because everyone is using the stairs; you have a lot more office donuts for yourself since others are eating right; most building entrances are relatively smoke-free for a couple of weeks; it's New Year Resolution time!

Of course, there are a plethora of New Year Resolutions for gamers. For people wanting to save money and stop encouraging the evil AAA corporations, Norman Caruso's (The Gaming Historian) No Game New Year is the perfect way to go. It also helps clear up your backlog. Speaking of backlog, I heard a lot of good things about "The Game Finishers'"52 games challenge on twitter. Finishing a game a week for the year? That's gonna help you catch up on your gaming collection.
These two challenges are perfect for ambitious, determined and hard-working retro-gamers and gamers alike, but what about us? What about the underachievers and the lazy? How can you obtain the same gratifying experience of "reaching your goals" without going crazy on that "effort," "character" and "dedication" everyone keeps babbling about?
Like always, I've got your back. Here's my guide to:
"Mediocre New Year Resolutions for the Underachieving Retro-Gamer"
What we need is to isolate the rewarding aspects of these resolutions endeavor and port them to more "friendly" objectives. Let's start with the 52 game challenge. It's obvious here the main appeal is what I would deem: "The Checklist Effect." Sure, people participating will enjoy playing through the actual games, but the most gratifying experience will be checking of the bucket list. That's why a couple of quick games are included in there. As for the No New Game Challenge, the main attraction is to resist temptation; that slight adrenaline boost you'd get every time you decide against buying something needlessly.
What I want you to notice here is that I haven't talked about games yet, nor have I talked about objectives. You see, the key to low effort New Year Resolutions is format. Build your New Year resolutions on a strong and solid logistical design and you'll placebo your way to happiness.
Here are some format tips you should apply.
Break your objectives up.
Every project has multiple goals to reach. Some of them are easier, other are harder. Who says a new Year Resolution has to include the hard ones? For example, I decided I was going to build a website for some side blogging and contact information. Of course, I know nothing about websites, so I set myself some objectives. We're barely starting January and I'm done!
Choose blog site provider
Create account
Choose name
Choose theme
See? That's enough for a whole year. Now thebackhallee.wordpress.com is created and will probably remain that way for the whole year. I could focus on how I now have an unfinished mess of a website, but, hey, I cleared four objectives! That's something!
Remember that a Year is 12 Months/52 Weeks/365 Days
That's a lot of information, but bear with me. Not only am I suggesting that you have plenty of time to finish your resolutions (spreading them out is always a good idea), but I'm also pointing out the "numerality" of a year. There's a reason why it's called the 52 game challenge; the satisfaction of the "one game a week" really boosts your ego. So whatever your resolution this year, try to break it down in 52, 26, 13, 12, etc.
As for some other tips I can give you, consider the following points:
Aim Reasonably
Other people would say aim low, but they probably took the resolution of being more positive. There's nothing wrong with reasonable objectives. Think of it as your gaming collection shelf, or a store shelf. By placing objects on a shelf at eye level, people will tend to give them a lot more attention, since they're easier to reach and see.
For example, finishing games can be hard and grueling experiences. However, you can't really tell people you'll only try games. You can, however, say that you'll play games that do not have a definite finishing point. The Sims, Roller-Coaster Tycoon and most sports games come to mind.
Lie your Ass Off
You tried all these things and still fail to succeed in your New Year Resolutions? Don't worry. This just means you won't be able to muster the gratifying feelings yourself. However, the people you know still can! No one saw your list of resolutions, so just lie about it! You'll see it only takes a couple of people expressing their pride before you start believing that you achieved something.
If all else fails, you can always go to the gym… See you in two weeks!