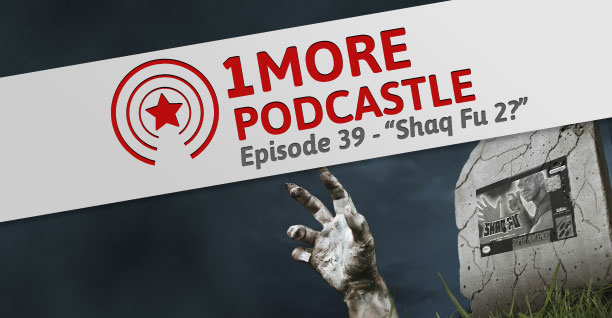 039 – Shaq Fu 2?
Jason's got the scoop on a possible new Shaq Fu game, Hunter is replaced by his brother, and we have a great listener discussion question from <shoutout>Daniel</shoutout>.
Our Intro and Outro music is by Ben Landis off his album Adventures in Pixels – "Credits Music for an 8 Bit RPG" (Twitter @thebenlandis)
The musical Interlude was "Gerudo Peeples" by Scott Peeples

15:23 – Listener discussion question "What are you worst souvenirs of lazy level designs in retro gaming?"
24:21 – "Gerudo Peeples" by Scott Peeples
26:45 – Retro Showdown!
29:30 – Bailey's Pick "Game and Watch Gallery" (Gameboy)
30:32 – Mark's Pick "Chakan: The Forever Man" (Genesis)
31:45 – Jason's Pick "Star Wars: Yoda's Stories" (PC)
32:33 – It's a free-for-all! Have at you!
1:01:04 – Well… it's been a good run… we've had some laughs… talked about some great games and now… we are going to do it again NEXT WEEK! So shoot us those emails. We want to hear from you.
We would let you watch the unedited recording, but Google's Hangouts were down when we recorded.