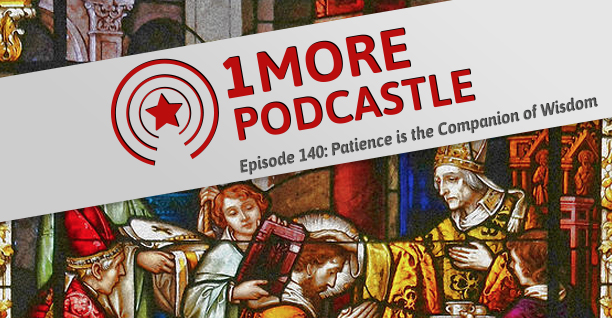 140 – Patience is the Companion of Wisdom
Do you wish to rise? Begin by descending. Warp pipes bring unexpected fortunes.
You plan a tower that will pierce the clouds? First, obtain the feather so you may fly to its peak.

Our Intro and Outro music is by Ben Landis off his album Adventures in Pixels – "Credits Music for an 8 Bit RPG" (Twitter @thebenlandis)
Our interlude track was "Bowser's Castle" by Critical Hit
Show Notes
18:24 – Listener email discussion question "Many games feature an options menu where you can change the game settings. What are some of your favorite options to mess around with? Do you think by changing any of the games settings from their defaults, you are no longer playing the game the developers intended you to play?"
29:04 – "Bowser's Castle" by Critical Hit
30:25 – Retro Showdown!
34:18 – Bailey's pick "Cobra Triangle" (NES)
35:37 – Hunter's pick "Seaman" (Dreamcast)
37:59 – Jason's pick "Spiderman: the Animated Series" (SNES)
39:00 – Of the basic elements of life: water is one of the most mysterious. With the ability to take the shape of what ever container it's in, water is the source of life. It can also be the platform for speedboats with guns on them or the prison for a fish with a human face or be the result of a terrible accident now you just want to kill everything. Water. H2O. Good stuff.
56:23 – We are climbing the ladder to nowhere and we'd like you to join us. Send us a question that we will read on air, or join us for the live taping of the show and be apart of the action interacting with us. Or you can just vote for your favorite game in the poll below. The choice is yours!
Play the audio episode: 
Update Required
To play the media you will need to either update your browser to a recent version or update your Flash plugin.