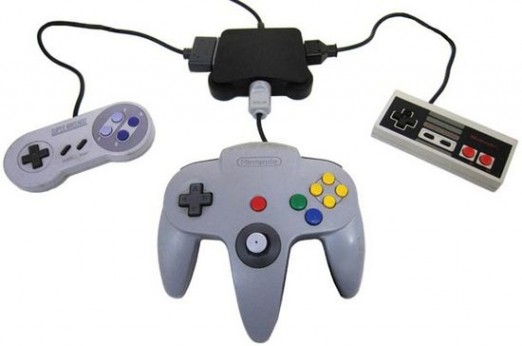 PC Master: Your First (Budget) Gaming PC (Pt. 3)
Welcome to part three of the budget PC series! So far we've covered building a cheap gaming computer, and have discussed the types of software needed to make your gaming easier both at the desk and on the couch.
In this part of the series we'll discuss the various control schemes you can use, and various other odds and ends to make your experience the best it can be. Read on after the break for a list of more PC gaming suggestions!

Control Schemes
There's a segment of the population out there who will claim that a controller is a superior device to a mouse and keyboard in regards to gaming. Whether they are wrong or right (they are wrong), there are times where you'll want to hook a controller up to your PC, especially if gaming through your TV. So let's go through some innovative controllers you can use to "console-ify" the experience.
Odds and Ends
Last week I suggested installing XBMC for your living-room gaming needs. However, being the lazy people that we are, that leaves us to get up from the couch and control the user interface via mouse and keyboard. Lucky for us, there's the Official XBMC Remote. You can now use your smartphone to browse, select, and launch your games from the comfort of your couch.
Eventghost: It'll let you use an IR remote, automate certain features, and set up a ton of macros
unRaid: Maybe you've always been interested in RAID, but would prefer to mix and match hard drives. unRaid gives the speed of RAID, while letting you take advantage of slowly building up storage over time.
As each user is different, there are different solutions available for everyone. Hopefully some of the solutions I've suggested over the last three weeks work for your needs, and I've enticed you to explore the big world of PC gaming. Good luck, and feel free to offer any suggestions/alternatives below!