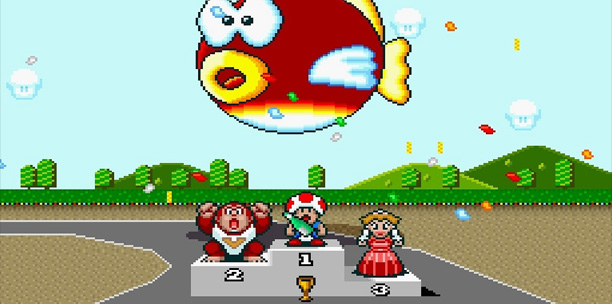 Editor's Choice 2012 – Andrew's Picks
Well 2012, you were great. 1 More Castle was founded just over half a year ago, and I've been floored by the quality of content we've received. Week after week, our contributors have created funny and interesting written and video content.
Here, in no particular order, are my favourite pieces for each of our weekly contributors:
The Fair Shake – Top 10 Overlooked Movie Licenses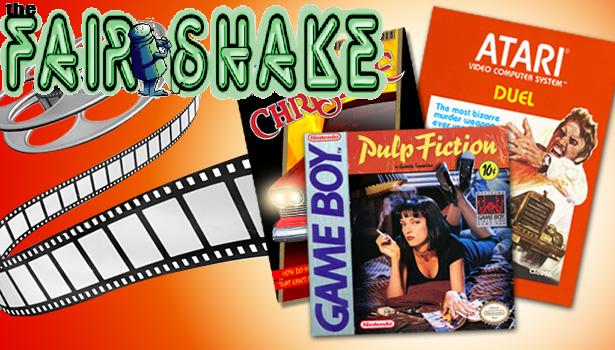 I was ecstatic when Paul came to me about a special Fair Shake he had in mind where he would write about movies that hadn't received the tie-in game treatment. I thought that the article would work well with some custom box art, and after a quick twitter request, Sean (@PowerPakBlog) of PowerPakBlog stepped up to the plate. From there, Paul and Sean came back with a very funny look at what could have been.
Johnny de Alba – The World of NES Homebrew Development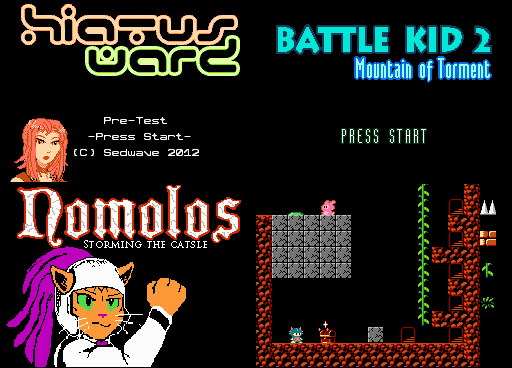 Johnny is known for his exhaustively researched 1 More Castle pieces, and this primer on the NES Homebrew scene is no exception. As a programmer, learning about how NES games come together is super fascinating. In addition to the technical aspect, Johnny's post details the ongoing story of current homebrew NES development, with some promising examples.
Eric Congdon – Character RETROspect: Tingle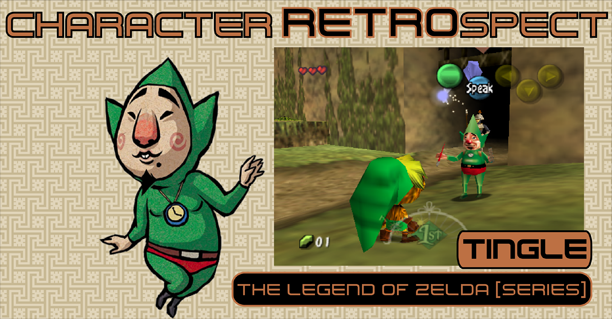 Majora's Mask is possibly my favourite game, so Eric's exposé on the game's weirdest character was right up my alley. Did you know that while Tingle may not be universally loved in the West, Japan goes nuts for the 35 year old fairy man?
Jason Lamb – Your First (Budget) Gaming PC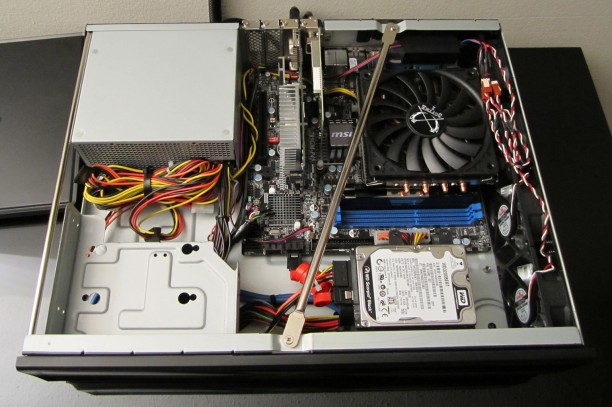 Jason came to Eric and I with a proposal: he wanted to do a multi-part series on building a gaming PC. While it was unexpected, we gave him the go ahead, and it promptly knocked our socks off. Jason's three-part series is a comprehensive guide that includes controllers, software, and building the PC itself.
Adam Ezagouri (The Retro Critic) – Batman (Game Boy) Review
I'm a sucker for video, and Adam's video doubly so. His scathing review of Batman's translation to Nintendo's monochromatic portable system is something you can't miss.
Patrick Scott Patterson – Arcade Preservation: I'm declaring war on those continuing to destroy history

Games are an interesting art form because they're connected so tightly to the hardware they're presented on. A painting or a book can be reproduced with little degredation of experience, but the experience of a game will change depending if they're presented on a CRT or LCD, or if they're in their original cabinet or reproduced through an emulation system. That's why Patrick Scott Patterson's piece on arcade cabinet preservation is so important. He knows his stuff, and you should definitely listen to what he thinks about "Multicade" boards.
Pierre Goguen – Top 10 Ways Having a Child Changed My Relationship with Video Games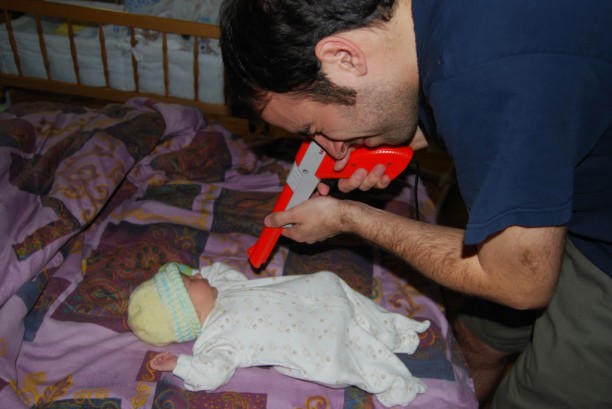 We all love games. The worlds they build, the mechanics we enjoy, and the stories they tell. Sometimes, the best stories are the ones that we experience outside the game. This excellent top 10 from Pierre (né Atsinganoi) talks about what has changed in his gaming life since he's become a father. A great read for both young and old gamers, as well as developers looking to make their games more parent-friendly.
Extra: Video Content
I handle our YouTube channel, and I would be remiss without making a shout-out to our many excellent video contributors:
Saturnology by David Lewis
David is a video producer extraordinaire: he writes, films, and edits all of his content for his series Saturnology. If you're a fan of the Saturn, arcade ports, or SEGA in general, you're doing yourself a disservice if you're not watching this excellent video series.
D-ported by Alex Weiss and AJ Johnson
D-ported is a great collaboration between Alex Weiss and AJ Johnson. It's a look at what happens when popular games or mechanics get re-purposed on other systems or games. Given D-ported's promising start, I'm looking forward to seeing what Alex and AJ come up with in the future.
Retro Lookback by Chris Kunka
Chris was one of our early video contributors, and he set the quality bar high for future contributions. His videos are informative, professional, and a great asset to our YouTube channel.
Retrocity by Alan Williamson
Multi-talented Alan Williamson gave our YouTube channel the first three episodes of his excellent Mega Drive (Genesis) retrospective, Retrocity. A new episode is on its way in the new year, but in the meantime you should definitely check out Retrocity and his new magazine, Five out of Ten.
Conclusion
In addition to my picks, be sure to check out Eric's favourite posts for 2012.
I want to say a special thank you to all of our readers and contributors for making 2012 a great year for 1 More Castle. Here's to 2013!